Get your menus Noticed!
Easy to edit, pleasing to the eye, and professional looking.
Look no further than Notice Branded Media's digital menu solutions for your café, restaurant, or catering business. Create an exciting new experience with digital menus by entertaining your customers while they wait or give them a mouthwatering peek behind the scenes with high-quality video content. What's more, you can alter your selection, prices, or special offers quickly and easily from your smartphone, tablet, or desktop with our easy-to-use software.
Digital menus also give a professional, modern look & feel and certainly act as an eye-catcher in virtually any setting.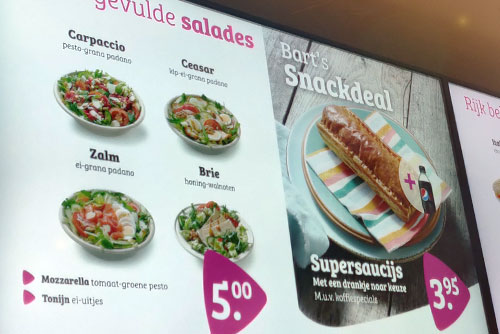 What are the benefits of digital menus?
adjust your pricing quickly and easily
interface menus with your POS system
target your content programming, for example, breakfast/lunch/dinner
immediately remove dishes that have sold out
display mouthwatering photos or videos
manage content remotely, centrally, or locally
Menu TV – the ultimate solution for your menus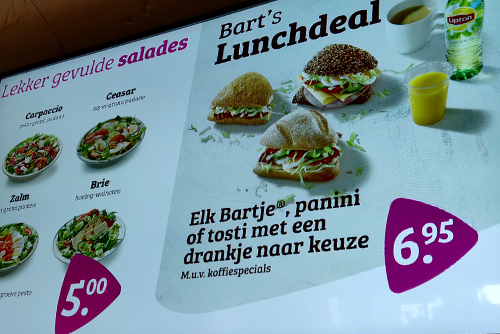 What's possible with a digital menu system?
upload images or videos
use pre-supplied templates
edit menus on the fly from your laptop or tablet with a click of a button

You can combine photos, written content, or animations to communicate as effectively and esthetically as possible. Simply log in to your account, make your edits, and refresh your screens – all in a matter of a few seconds.
Custom-made … find out more
Looking for the ultimate in digital menus for your location? Drop us a line today to find out how we can make a difference.
However big or complex, your AV project's in good hands.