Your one-stop shop for the ultimate audiovisual experience
Strike the perfect note with a tailor-made audiovisual experience crafted by our creative whiz kids, designers, DJs, and software/hardware specialists.
Because there's no communication without creation. However powerful your message may be, you have to convey that message just as powerfully – clearly and concisely, effectively and esthetically. Talk to our Creative Lab today!
We provide peace of mind …
Custom development & applications
No two situations are the same, which is why you probably need a custom solution. No worries … we provide not only the hardware but also the technology and creativity.
Strategy & concept
Knowing where to start can be tricky. Determining the right strategy and concept for your business is vital. But no worries … we're here to guide you all the way from first draft to final production!
Content creation
Whatever message you're looking to convey, we'll transform it in sound and vision – clearly and concisely, effectively and esthetically. From simple animations to complex video productions, our Creative Lab has you covered.
Service & support
Rest assured you can reach us quickly and easily with all your queries and for remote or on-site service. So, take full advantage of our range of flexible options and direct lines of communication.
Content management
Display the right content in the right place at the right time with the help of our specialists and software solutions.
Hardware & installation
Total peace of mind! Not only can we advise you about the equipment you'll need to convey your message but we can supply, install, and maintain it, too!
Our Creative Lab is a veritable hotbed of creativity! Here, you'll find our core team of enthusiastic designers, video makers, and motion graphic animators crafting content that brings a smile to everyone's face.
Whenever and wherever needed, we add copywriters, AV specialists, and programmers to the mix to concoct the ultimate in content for all your needs.

In short, our Creative Lab is a one-stop shop for everything you need to communicate clearly and concisely, effectively and esthetically!
Our team creates content, produces graphic designs, and develops applications, as well as a wide range of other digital media – animations, corporate videos, training videos, ambiance videos, TV commercials, and much, much more besides.
These all play a critical role in your digital signage or e-learning programs, or as standalone items.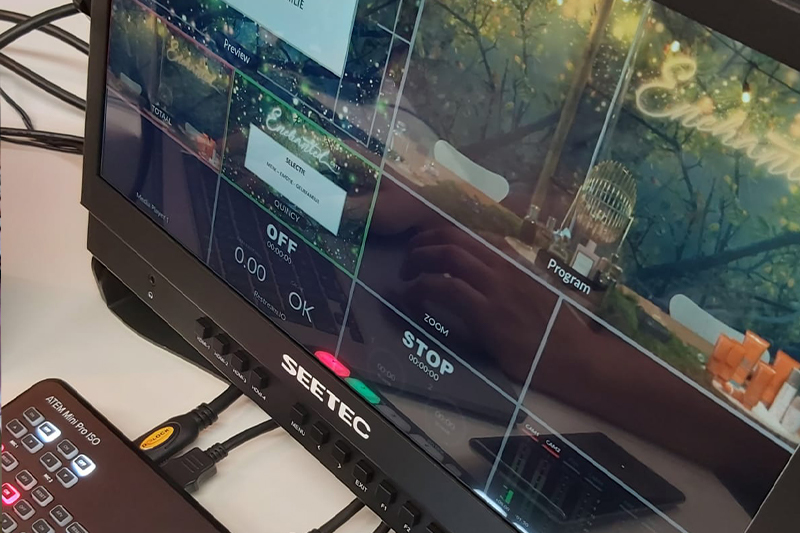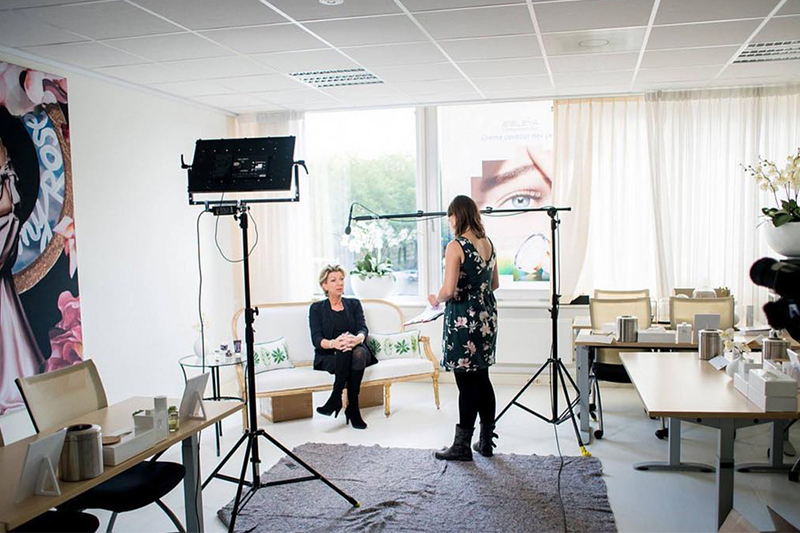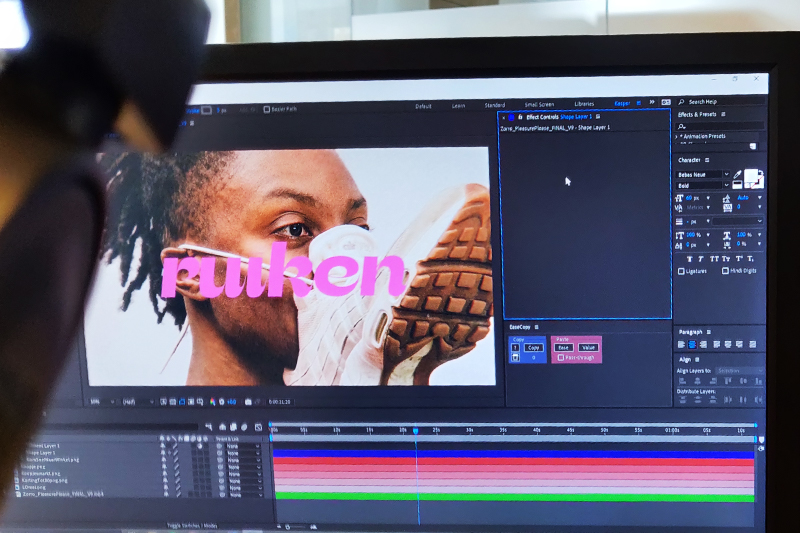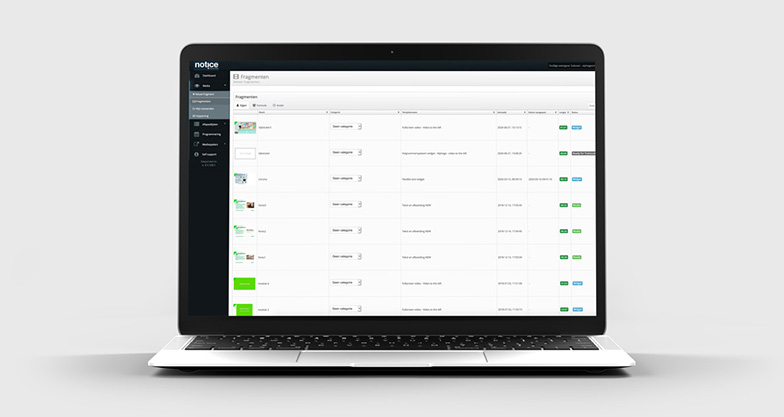 Intuitive!
Most important of all, Notice Signage is intuitive to use, even for newbies, yet provides the power needed to manage more complex content, spread across multiple locations.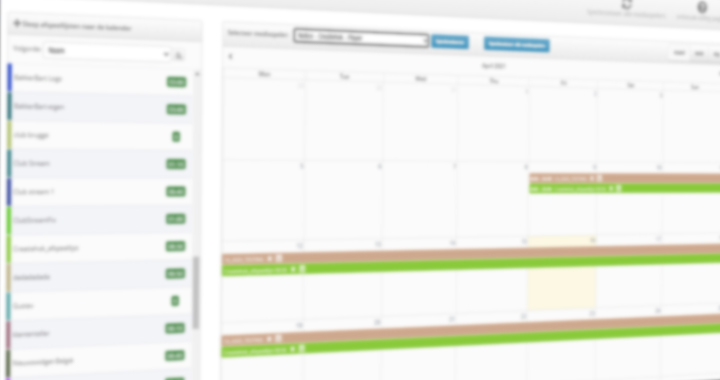 Total control
Thanks to our unique user rights system, you can opt to manage screens locally, centrally, remotely, or as a combination of any of these options.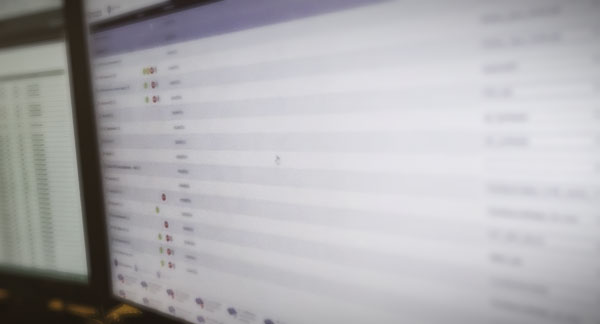 Outsourced?
Although easy enough to use, you can still opt to outsource your content management to one of our specialists. No problem, whatsoever!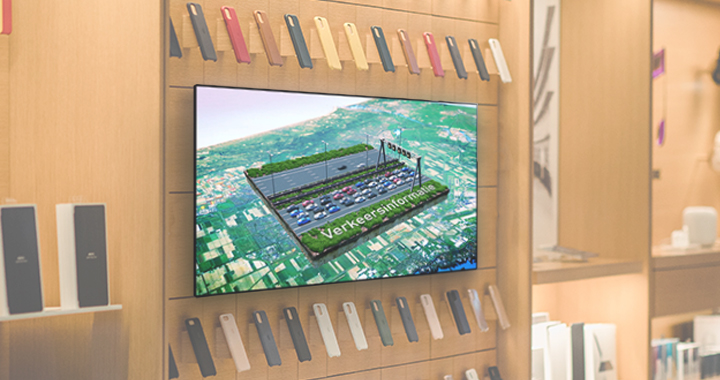 Infotainment
And why not add a widget, while you're at it? A what? Using Notice Signage, you can include automatic widgets for a whole range of purposes, for example, news, weather, traffic, or even a customized widget that accesses your own checkout/POS or other systems. We'll gladly help you create any custom interfaces.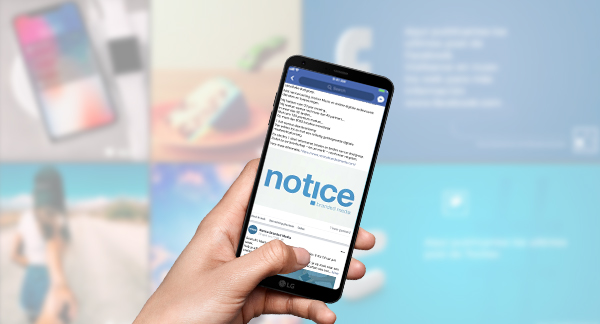 An added dimension
Interface digital signage with your back-office systems to add an extra dimension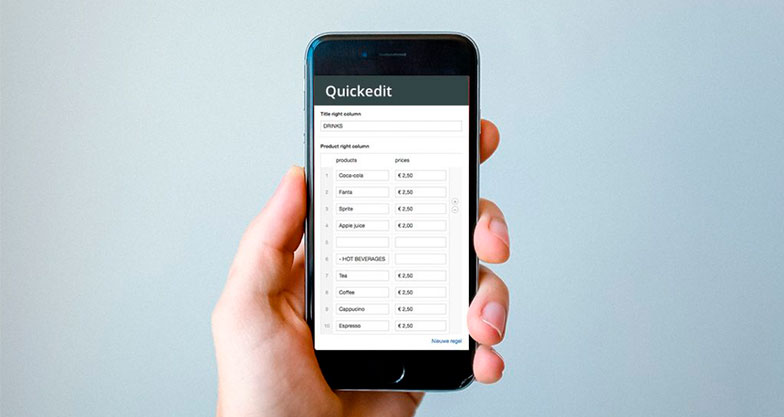 Quick Edit
Spotted a typo or error? Or out-of-date information? No worries … just use Quick Edit to make any last-minute adjustments.