Health & fitness
All-in-one audiovisual solutions for your gym
Even more reason to train at your gym
Make your members' workouts even more fun and effective with our smart technologies! Small details – such as your choice of music, your digital communications, your interactive training consoles, and your lighting – can all be deciding factors in why your members come train at your gym.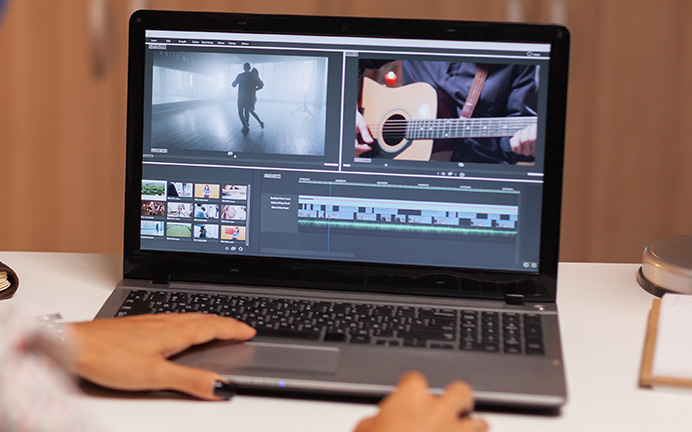 Custom music
The right choice of music at your gym sparks emotions, and emotions create a bond. And isn't that exactly what you want? A deeper connection with your club members.
Have our DJs put together the perfect programming for your gym – the right music at the right time to make your members' workout complete. What's more, you'll get automatic daily updates!
Videowalls
Nothing catches the eye quite like a videowall. Try walking past one without at least giving it a cursory glance! Impossible, right?
There are two basic rules of thumb for videowalls …
- size – the bigger, the better – it's that simple!
- content – the more creative, the better – inspire, engage, act!
What's more, video walls aren't limited to standard 16:9 aspect ratios, which means you can create your own weird and wacky layouts in every permutation and combination imaginable. Whatever it takes to captivate hearts and minds!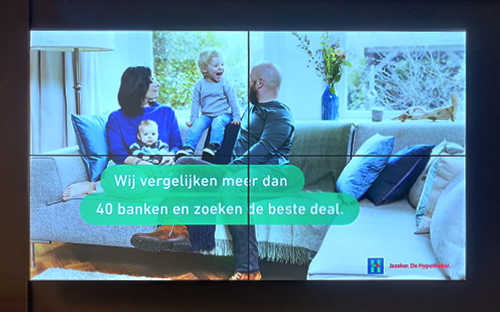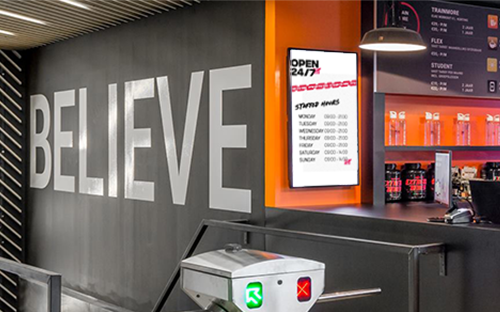 Digital signage
There's no better way to inform, inspire, or instruct than with digital signage. It's low-threshold, dynamic, and highly manageable.
What's more, we can take care of every aspect on your behalf – strategy, design, content management, and even hardware supply, installation, configuration, and maintenance.
Sound & light
Sound and light influence ambiance, perception, and ultimately athletic performance. So, why not have us put together a custom audiovisual plan for your gym?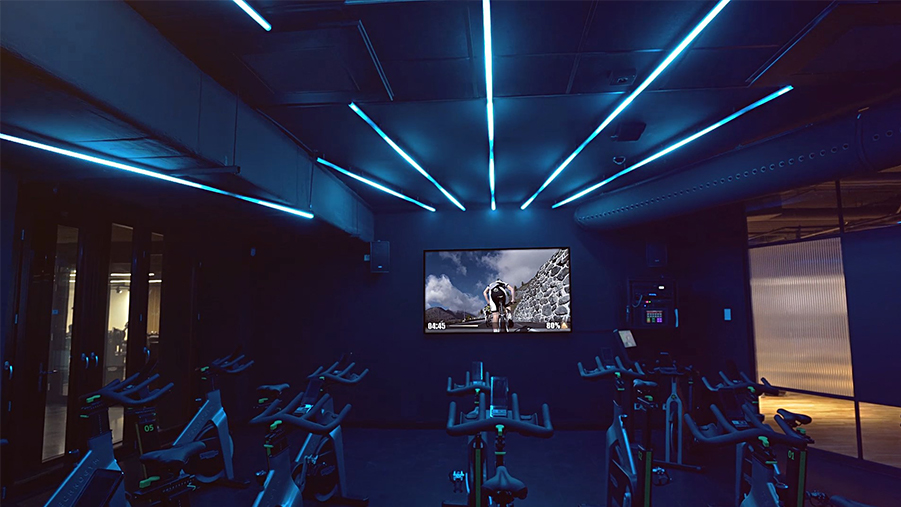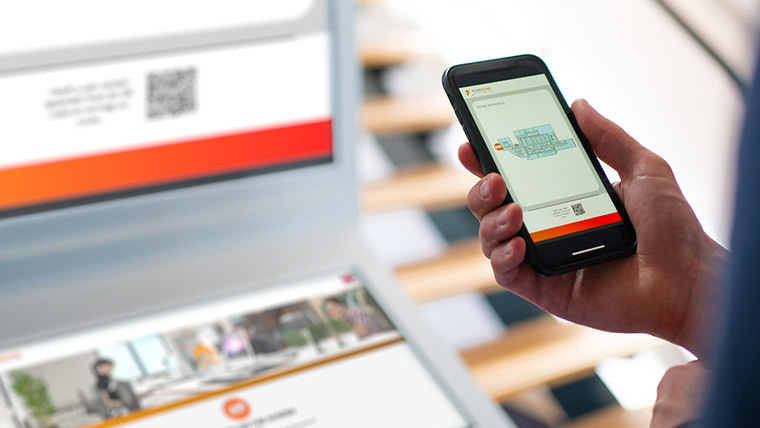 Interactive consoles
Help your members or visitors find the information they're looking for more quickly and easily with touchscreen displays. Have us build you a custom touchscreen application that communicates clearly and concisely, but above all effectively and esthetically. What's more, touchscreen consoles can be of huge help to your staff, too. For example, while providing advice or assisting club members.
Place our touchscreens, or our other interactive training solutions, around your gym for your members' spinning, functional, cardio, or strength workouts. For maximum effect, opt for a custom solution for your gym or take a look at one of our off-the-shelf solutions.
Hardware & installation
Not only can we advise you about the right equipment but we can supply, install, and maintain it, too! What's more, we offer a choice of all the top-name brands. After all, it's all about finding the right solution for your needs and requirements. And – if you want – having us integrate this solution into your existing infrastructure.
Hardware only starts doing the heavy lifting for you once you've installed it and configured it properly. Again, no worries … you can rely fully on our expert installers. Your hardware perfectly and professionally installed!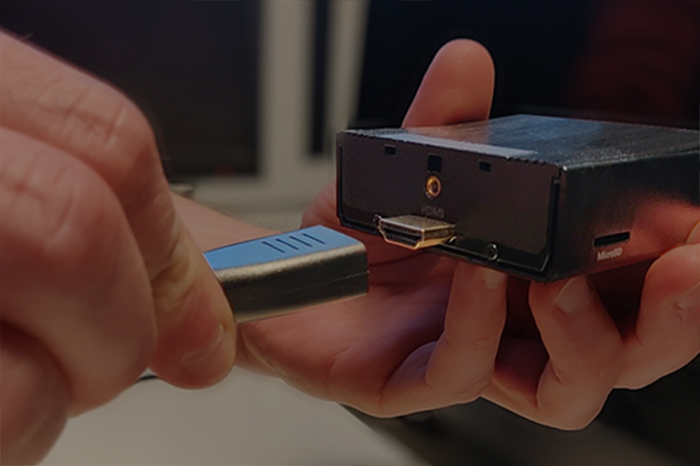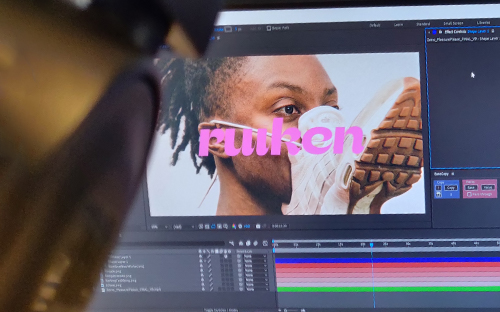 Content creation
Content shapes experience, perception, ambiance. So, why not craft your story your way? In sound and vision! Great content inspires, and we help you create your own great content with ready- and easy-to-use templates and widgets. And when you need video content for your corporate video, call on our film crew to come record on location. Or an infographic for a training video? Call on our graphic designers! And when we say 'full-service', we really do mean 'full-service' – everything from scripting to editing, from actors to music. Whatever it takes to tell your story! Our creative teams love nothing more than storytelling for brands and businesses. Except perhaps, painting a complete picture!
Background music for gyms
Gyms often play generic music in open training areas as a backdrop to different types of workout. Striking the right balance is important, though – upbeat and energetic, but not over the top.
Why not put together your own dynamic mix to create an even more appealing gym experience? Have our DJs mix and match a playlist comprising the latest hit tracks interspersed with the odd golden oldie from the 80s, 90, or 00s. You'll soon notice how even the latest releases often reference or include remixes, samples, and/or covers from the 90s and 00s. Suitable styles include club house, deep house, electro house, electropop, nu-disco, breakbeat, and 2-step.
What's more, you can rest assured we screen all lyrics meticulously for explicit content and clean them up wherever possible.
Gym
Blinding Lights (Dim Chord Bootleg)

The Weeknd

6:10

Love You Better

Alex Preston

3:11

Summer 91

Noizu

2:27

Calabria

DMNDS, Fallen Roses, Strange Fruits Music, Lujavo

2:07

Blue Monday

Above & Beyond

4:12

Catch [Virasco Instrumental]

Kosheen

4:08

By Your Side

Calvin Harris (feat.Tom Grennan

3:07

Shed My Skin

Bingo Players, Oomloud

2:43

In Plain Sight [Rodney Hunter Remix]

Kraak & Smaak, IVAR

4:09

Watermelon Sugar

Britt Lari, Carneyval

1:53

I Wanna Rock You - Tom Novy Remix [Radio Edit]

Giorgio Moroder

4:05

Be The One

Rudimental Feat. Morgan,Tike

2:06

Let's Love

David Guetta feat. SIA

3:19

Like Gold

Loud Luxury, Frank Walker Feat. Stephen Puth

2:53

Faded

Blaze U, LANNÉ, Kilian K

2:07

Body

Elderbrook

2:42

Break My Heart Cosmic Girl (Dimitri From Paris Edit) [Mixed]

Dua Lipa, The Blessed Madonna, Jamiroquai

3:00

I Just Want to Dance

SAULT

3:10

My Breath

Adam K

4:28

Dynamite

BTS

3:16

The Rhythm of the Night

Corona

4:21

Your Love (9 PM)

ATB, Topic, A7S

2:29

Put' Em High

Ben Rainey, Ethan James, Lauren Carter

2:37

Paradise

Meduza Feat. Dermot Kennedy

2:47

Regardless

RAYE, Rudimental

3:14

24 Hours x Gypsy Woman (feat. Yasmin Green & Crystal Waters) [VIP Mash-up]

Clean Bandit

2:22

Move Ya Body

Nina Sky

2:15

Happiness [radio edit]

Freestylers

3:01

Blaze

Booka Shade / Jan Blomqvist

2:42

You're Not Alone (Moreno Pezzolato & Joshwa Extended Remix)

Olive

3:59
Listen to this playlist:

Find out how we can make a difference at your gym
The right choice of music at your gym sparks emotions, and emotions create a bond. And isn't that exactly what you want? A deeper connection with your club members.
Drop us a line today to find out how we can make a difference
Engage with your audience with AV
Top brands already getting noticed with Notice …

Notice is a hotbed of creativity! Here, you'll find our core team of enthusiastic designers, video makers, and motion graphic animators crafting content that brings a smile to everyone's face.

Whenever and wherever needed, we add copywriters, AV specialists, and programmers to the mix to concoct the ultimate in content for all your needs.

Your one-stop shop for creativity and effectivity
Our team creates content, produces graphic designs, and develops applications, as well as a wide range of other digital media – animations, corporate videos, training videos, ambiance videos, TV commercials, and much, much more besides.
These all play a critical role in your digital signage or e-learning programs, or as standalone items.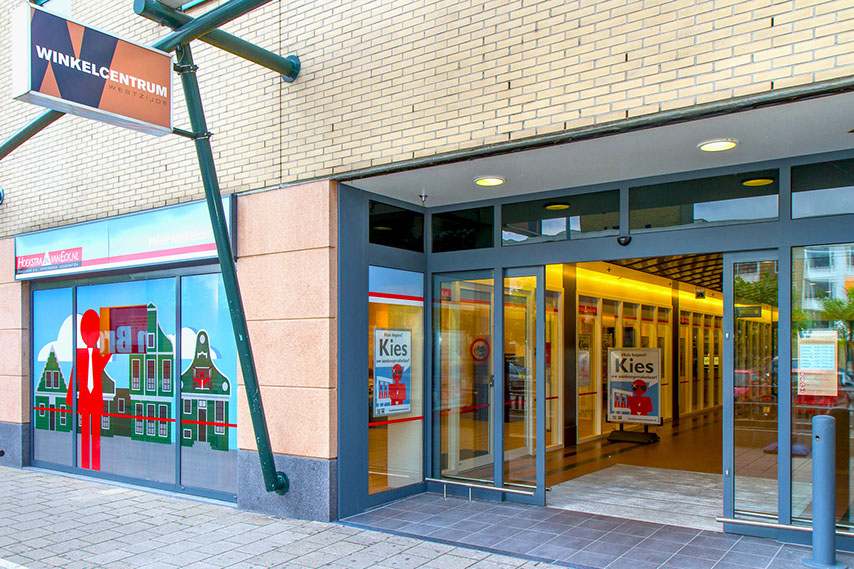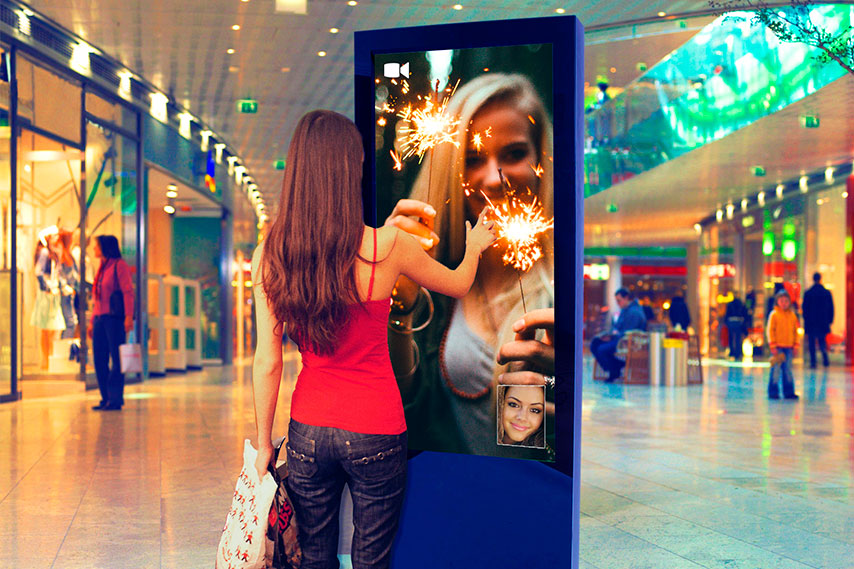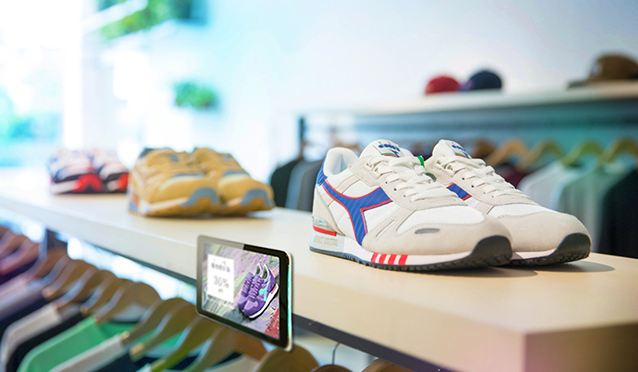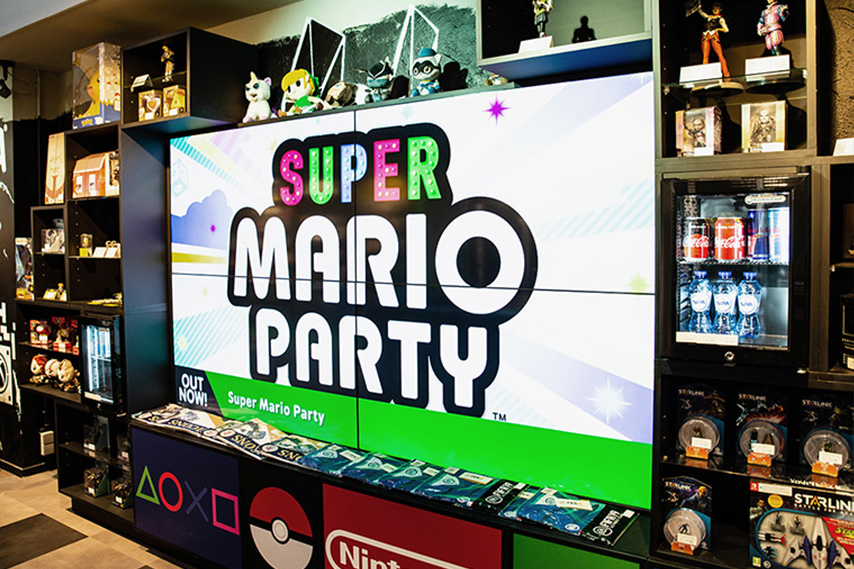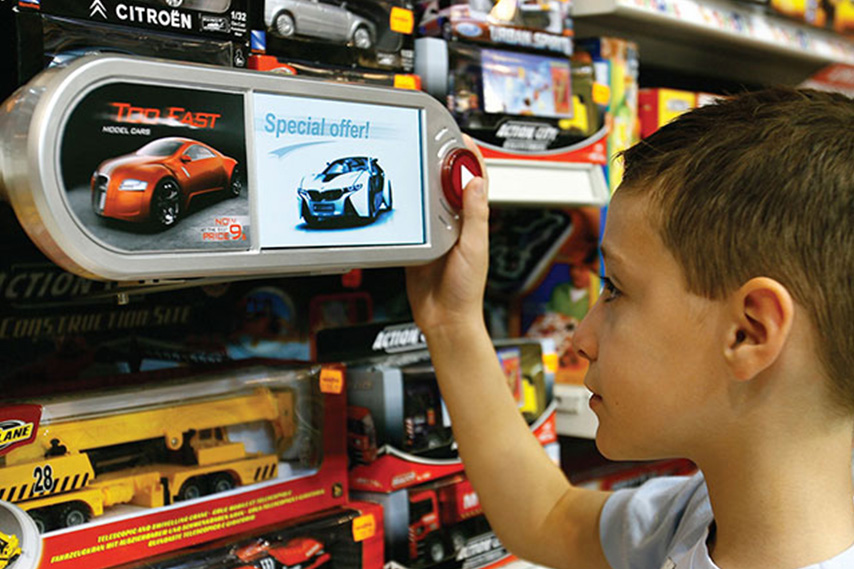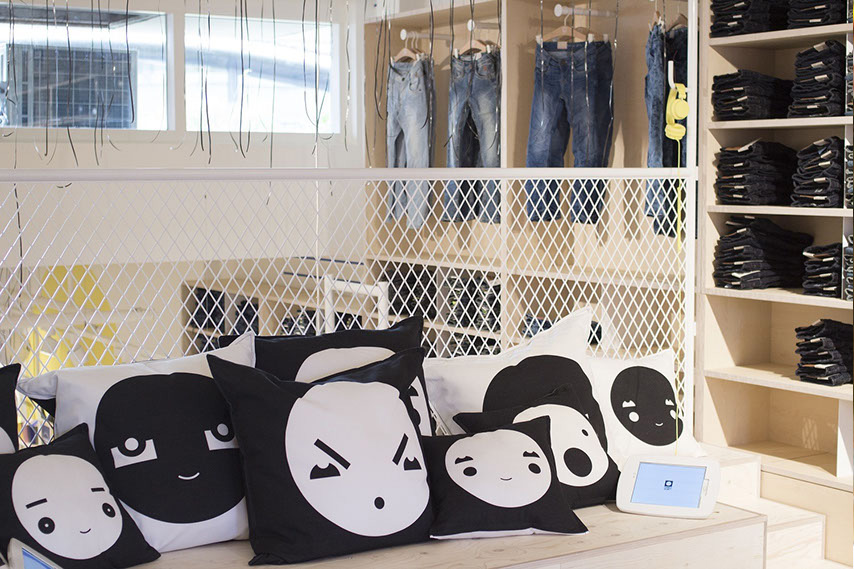 What our clients say about us ...
16/11/2022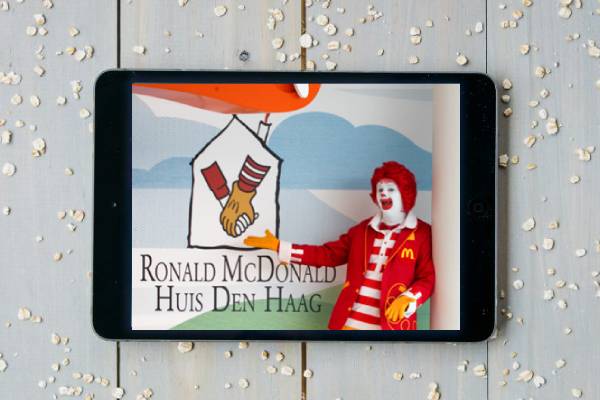 With digital signage, the Ronald McDonald House has its own channel to communicate with parents.
30/04/2021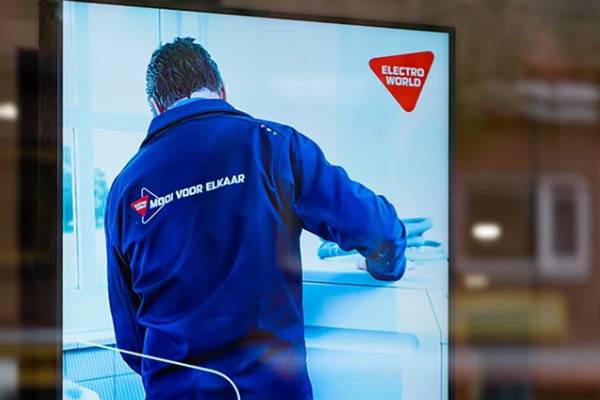 Electro World TV is tailor-made programming for customers browsing or waiting in-store. It narrowcasts in the brand's look & feel across all a store's screens, showcasing the brand, providing information, and promoting special in-store offers
30/04/2021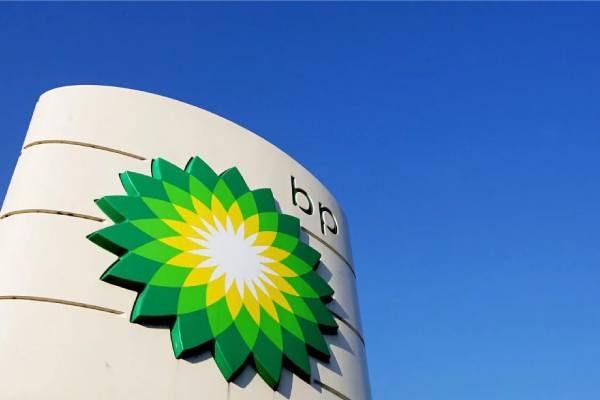 BP asked us to produce, program, and distribute its weekly promotional content across two channels at its 200 gas stations in the Netherlands – one for BP itself (BP TV) and one for its in-store Wild Beans Café (WBC TV).
Get in touch
Drop us a line today to find out how we can make a difference