Have us conceive, create, and produce a unique audiovisual experience that captivates the hearts and minds of your audience with a seamless blend of content, design, and technology.
Made to measure.
Audiovisual technology that captivates the hearts and minds of your audience.
Top brands already getting noticed with Notice …


TESTIMONIALS
What our clients say about us …
"We've been working with Notice for many years now – such a pleasant experience. Expertise. Flexibility. And they always go the extra mile!"

Sport 2000 - Arthur Gibbon

"Notice's media solutions enhance our customers' shopping experience and support our staff tremendously. And total peace of mind, too – Notice takes care of everything!"

DA Drogist | Sylvia van Oorden

"Hyundai recently digitalized its showrooms to emphasize and enhance the customer experience. Notice Branded Media impressed us immensely with its digital signage solutions and since then they've definitely exceeded our expectations!" Hyundai | Jelle Holdinga

"As a food retailer, we have to move with the times. And our digital menus play a critical role in that respect. What's more, Notice helps us achieve this seamlessly at all our retail outlets"

Bakker Bart | Joris Malipaard
OUR CLIENT STORIES
Funxtion Experience
The health & fitness sector is evolving rapidly. Nowadays, physical and digital presence is intertwined, and technology plays a critical role in helping us use our time at the gym as effectively and efficiently as possible.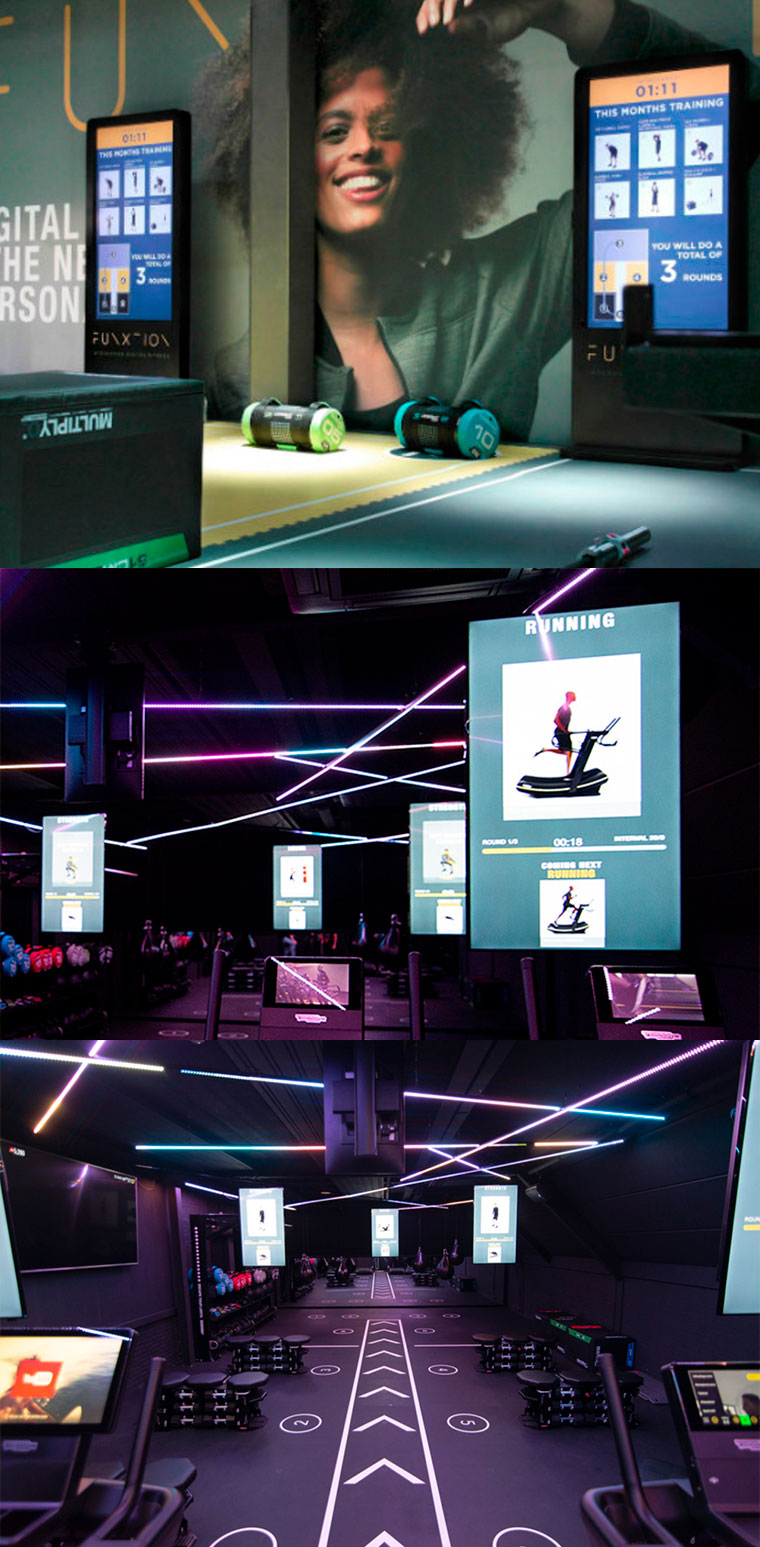 Our DJs' seasonal selection
Summer 2022
What A Wonderful World

Sofi Tukker

2:51

Swimmers

Zero 7 feat.Jem Cooke

3:54

I Can Only Whisper (feat. BADBADNOTGOOD)

Charlotte Day Wilson

2:43

Provide

Sunni Colón

3:59

Glad Times (Soul Steppers) - Remixed By Boogie Back

Paul Weller

3:35

Fight For You

H.E.R., Judas and the Black Messiah

4:29

Worth It

Amber Mark

4:15

Too Good

Arlo Parks

3:36

Sound of Your Summer

Quarry

3:10

Trippin

Kara Marni

2:50

Too Much

Juliet July

3:35

Let's Get It On - Flight Facilities Remix

Marvin Gaye

6:31

Sunshine

Liam Payne

2:42

Lonely

Arctic Lake

3:04

On My Mind

Minus 8, Alina Amuri

3:35

The Way That I Do

Durand Jones & The Indications, Aaron Frazer

3:25

Big Skies, Silly Faces - Roosevelt Remix

Orlando Weeks

6:22

Sun Came Up

Sofi Tukker, John Summit

3:21

Angel

Sonny Fodera, Clementine Douglas

3:07

Lose Control - Micky More & Andy Tee Radio Edit

Miguel Migs

4:06

I Feel You

Silent Progress

4:21

La Danza

John Summit

2:36

Fire

Kudu Blue

3:17

Pas Vraiment

Stromae

2:39

Tutti Frutti Tequila

Kovacs

2:27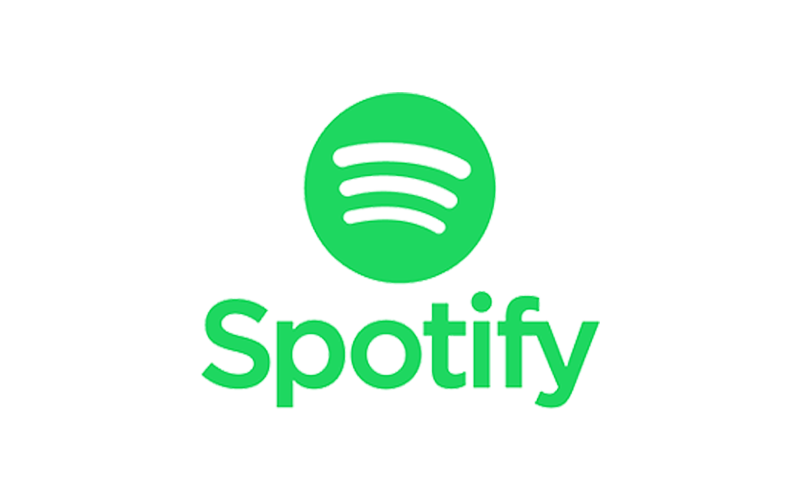 Summer 2021
Cover Me In Sunshine

Pink (feat. Willow Sage Heart)

2:18

Glory Days

Aloe Blacc

2:56

Doin' Time

Lana Del Rey

3:17

Those Days

Tomi Agape

2:50

Naked

Kraak & Smaak, IVAR, Berenice Van Leer

5:22

Around The Sun

Poolside, Amo Amo

3:50

Losers

Balthazar

3:24

Summer Sun

Hooverphonic

2:44

Happy we made it

Keith Harris Experience Feat. Faarrow

4:18

Holiday

Little Mix

3:29

Hypnotized

Purple Disco Machine ft Sophie and the Giants

3:12

Shadow Of You

Satin Jackets (feat. David Harks)

5:38

Summer Feelings

Lennon Stella, Charlie Puth

2:39

Sunshine

TIEKS (feat. Dan Harkna)

3:01

Step Into My Life

Jessie Ware

3:36

Break My Heart Cosmic Girl (Dimitri From Paris Edit) [Mixed]

Dua Lipa, The Blessed Madonna, Jamiroquai

3:00

Feed The Fire

SG Lewis, Lucky Daye

4:04

Who Is He (feat. Kevin Haden) [Dr Packer Remix]

Alaia & Gallo

3:30

Hands Together [Jackin House Mix]

Discotron, HP Vince

3:29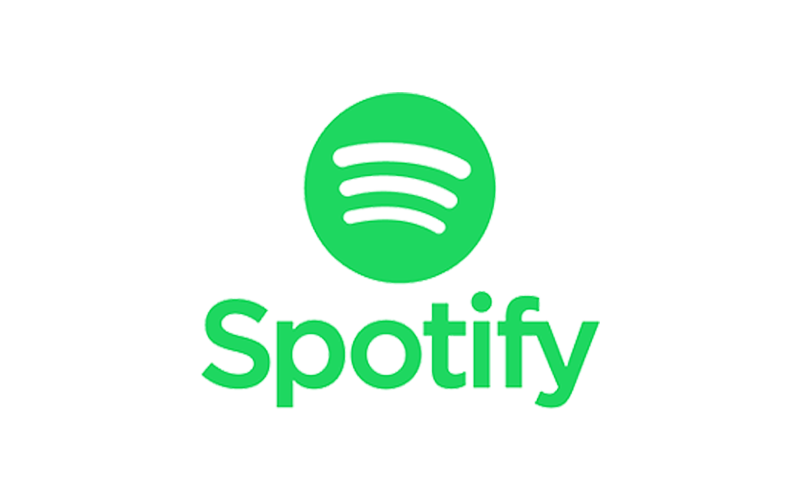 Fitness/Gym 2022
In Plain Sight - Rodney Hunter Extended Remix Instrumental

Kraak & Smaak, IVAR

6:39

Promises

Miguel Migs (feat. Lisa Shaw)

3:40

Most Precious Love [Michael Gray Remix]

Blaze, UDAUFL, Barbara Tucker

7:54

Deja Vu

Oliver Heldens, Anabel Englund

3:17

All Night & Every Day

Jonasu, Rêve

2:24

Cold Heart - PS1 Remix

Elton John / Dua Lipa / PS1

2:44

Do It Better (feat. Zoe Wees)

Felix Jaehn

2:49

Last Thought (feat. MKLA)

Sonny Fodera, Vintage Culture

3:58

Save Me

Steve Aoki, HRVY

2:44

On My Mind - Nu Disco Radio Mix

Discotron / Sandy's Groove

3:32

Straight From The Heart (feat. Nørskov)

Rudimental / Nørskov

3:25

Love Got You

Gabriel Jon, John Gibbons

2:46

Make Me Feel Good

Belters Only, Jazzy

3:15

Black & Blue

Goodboys

2:39

What Would You Do?

Joel Corry, David Guetta, Bryson Tiller

2:52

Drive

Clean Bandit, Topic, Wes Nelson

2:57

Do It To It

ACRAZE, Cherish

2:36

Don't Stop Moving

Firebeatz

2:22

Deep Down

Alok, Ella Eyre, Kenny Dope (feat. Never Dull)

2:44

Everybody's Free (To Feel Good) - Deeper Purpose Remix

Piero Pirupa

3:33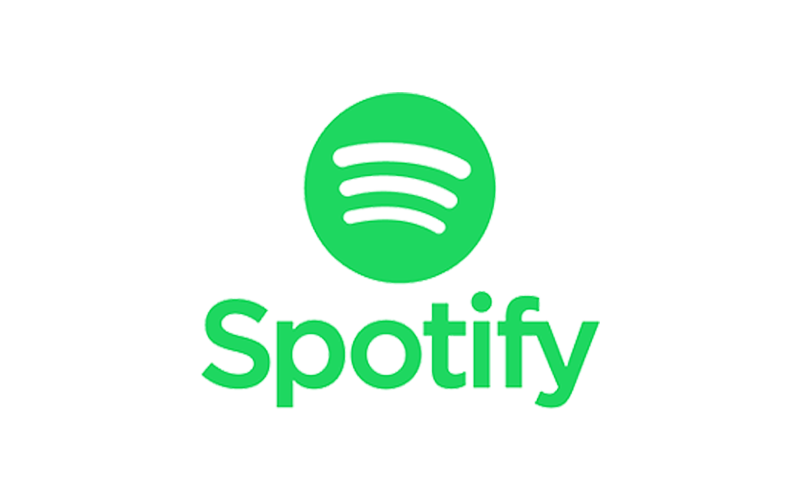 Countless national and international retail chains and brands turn to us for our media solutions. Solutions that help them hit the mark with just the right music and video, in the right place, at the right time.
Read more about our work on our blog
News
05/07/2021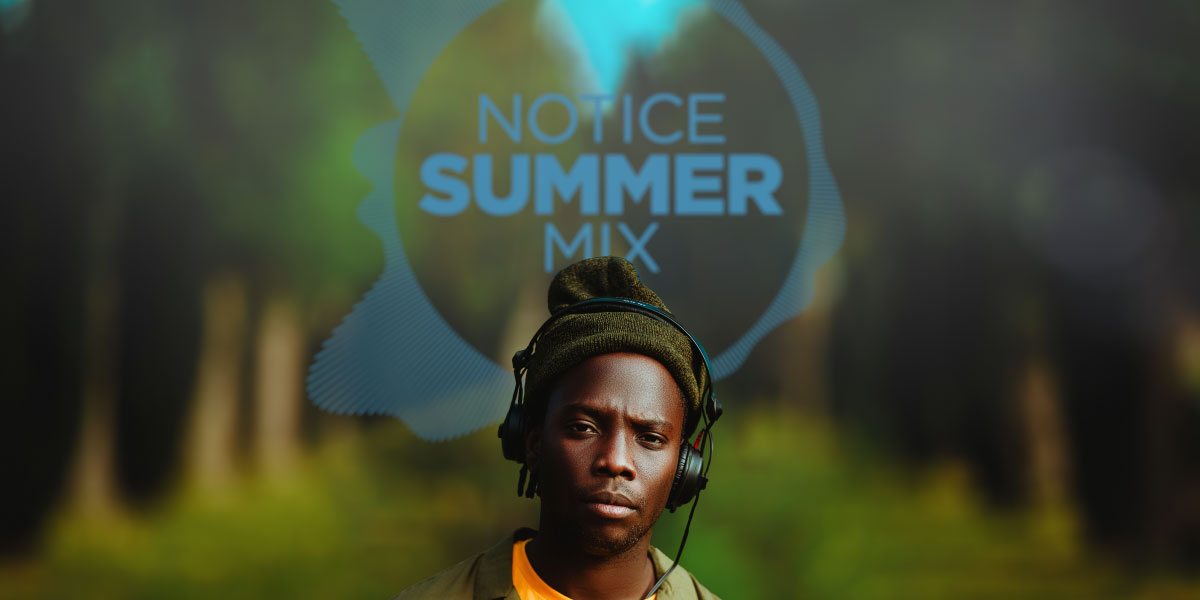 What are the ingredients for an in-store summer hit?
01/07/2021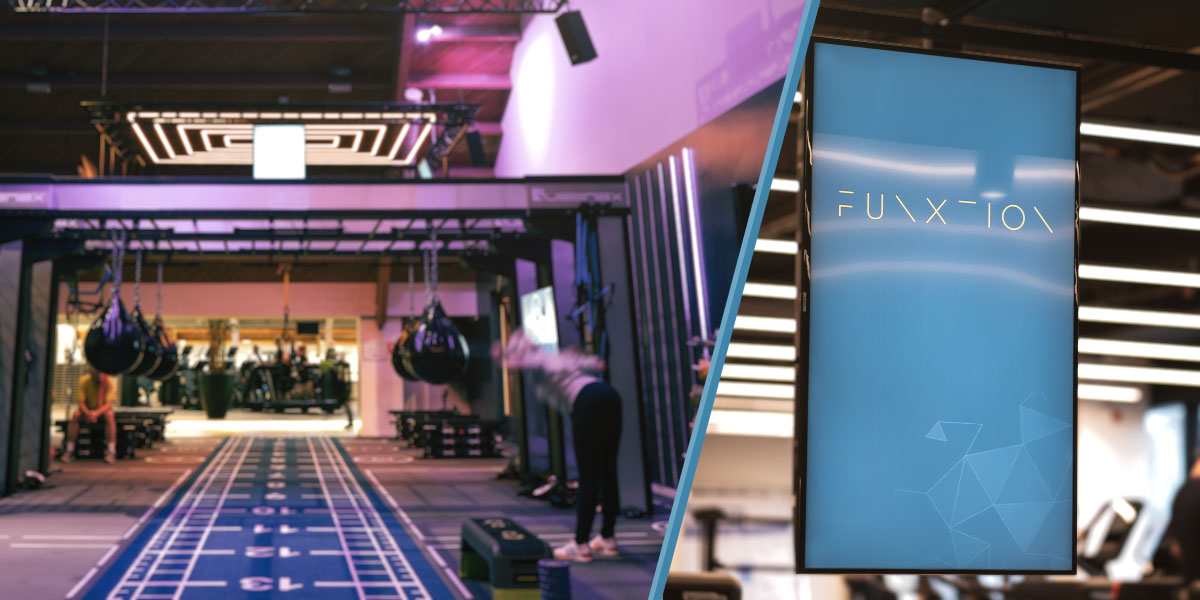 Our health & fitness clients recently received the news they'd been waiting for for so long – they could open their doors to their members once again. We've built up quite a respectable portfolio of clients in the health & fitness sector over the years.
01/07/2021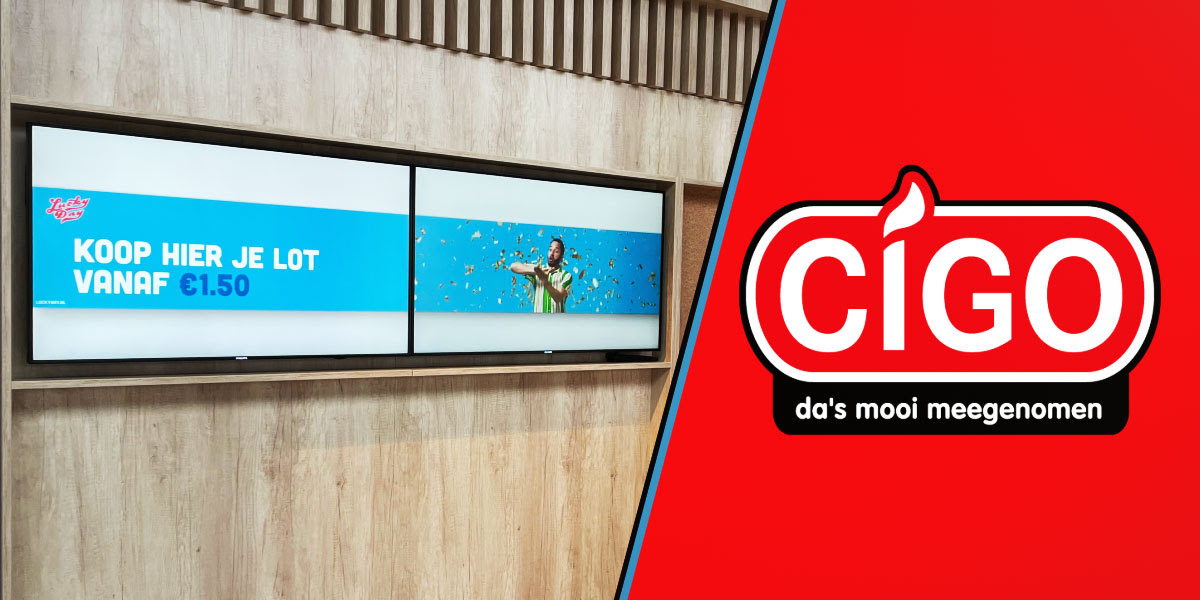 Eight screens located in various zones throughout the store allow the partners to communicate clearly and concisely with their customers
Everything you need to know about customer experience in the digital world

Get in touch
Drop us a line today to find out how we can make a difference
---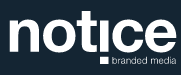 Willem Fenengastraat 21
1096 BL Amsterdam
The Netherlands