Automotive
A car brand is so much more than just a car
Digital sales & service assistance
You know it's no easy task selling a car to a critical potential customer. That's why sales professionals love being able to rely on a little extra digital persuasion power.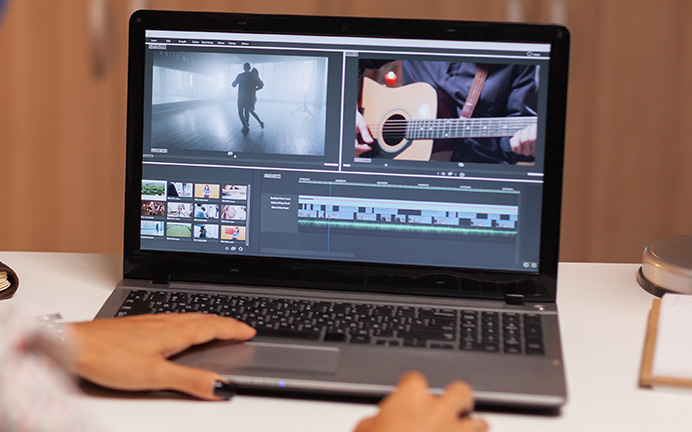 Custom music (In-showroom music)
The right choice of brand music sparks emotions, and emotions create a bond. And isn't that exactly what you want? A deeper connection with your customers.
Have our DJs put together the perfect programming for your brand or showroom – the right music at the right time to add the finishing touch to your customer experience. What's more, you'll get automatic daily updates!
Videowalls
Nothing catches the eye quite like a videowall. Try walking past one without at least giving it a cursory glance! Impossible, right?
There are two basic rules of thumb for videowalls …
- size – the bigger, the better – it's that simple!
- content – the more creative, the better – inspire, engage, act!
What's more, video walls aren't limited to standard 16:9 aspect ratios, which means you can create your own weird and wacky layouts in every permutation and combination imaginable. Whatever it takes to captivate hearts and minds!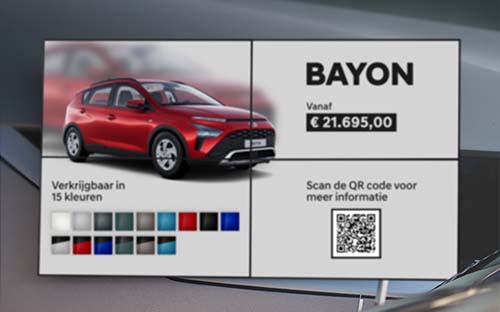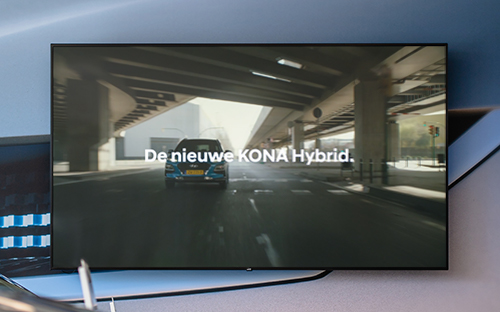 Digital signage
There's no better way to inform, inspire, or instruct than with digital signage. It's low-threshold, dynamic, and highly manageable.
What's more, we can take care of every aspect on your behalf – strategy, design, content management, and even hardware supply, installation, configuration, and maintenance.
Custom touchscreens
Help your customers or visitors find the information they're looking for more quickly and easily with touchscreen displays. Have us build you a custom touchscreen application that communicates clearly and concisely, but above all effectively and esthetically. What's more, touchscreen consoles can be of huge help to your staff, too. For example, while providing advice or assisting with a sale.
One really powerful sales tool is the 'car configurator'. Just imagine letting your potential customers configure a car right there in your showroom! Mixing and matching colors, trim, upholstery, accessories … Needless to say, it's a great tool for your showroom staff, too!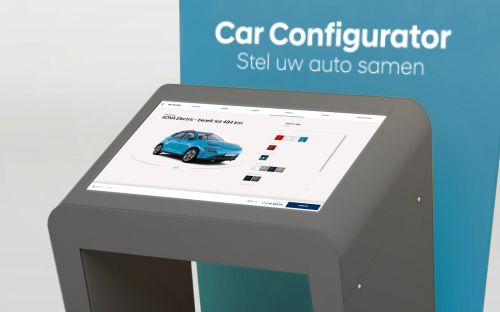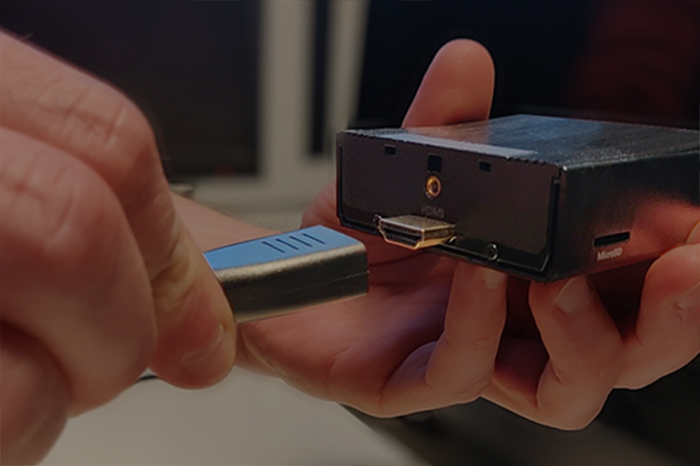 Hardware & installation
Not only can we advise you about the right equipment but we can supply, install, and maintain it, too! What's more, we offer a choice of all the top-name brands. After all, it's all about finding the right solution for your needs and requirements. And – if you want – having us integrate this solution into your existing infrastructure.
Hardware only starts doing the heavy lifting for you once you've installed it and configured it properly. Again, no worries … you can rely fully on our expert installers. Your hardware perfectly and professionally installed!
Content creation
Content shapes experience, perception, ambiance. So, why not craft your story your way? In sound and vision! Great content inspires, and we help you create your own great content with ready- and easy-to-use templates and widgets. And when you need video content for your corporate video, call on our film crew to come record on location. Or an infographic for a training video? Call on our graphic designers! And when we say 'full-service', we really do mean 'full-service' – everything from scripting to editing, from actors to music. Whatever it takes to tell your story! Our creative teams love nothing more than storytelling for brands and businesses. Except perhaps, painting a complete picture!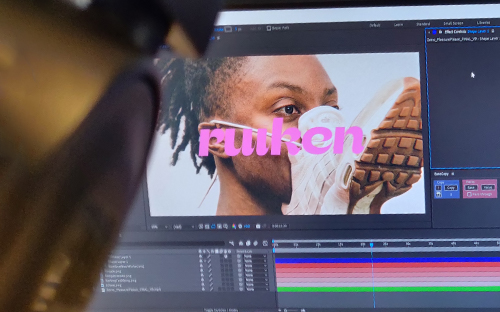 Engage with your audience with AV
Top brands already getting noticed with Notice …

Notice is a hotbed of creativity! Here, you'll find our core team of enthusiastic designers, video makers, and motion graphic animators crafting content that brings a smile to everyone's face.
Whenever and wherever needed, we add copywriters, AV specialists, and programmers to the mix to concoct the ultimate in content for all your needs.