Retail & brands
Captivating your customers' hearts and minds with digital communications
All-in-one digital solutions for your store or brand
Physical presence in a store helps create a bond with your customers.
And digital communications play an important supporting role in achieving this. For example, you can adjust your marketing to your customers' needs and requirements in real-time.
Discover our complete package of digital services and solutions to captivate the hearts and minds of your customers – from in-store music to digital signage, from selection guides to menus. We are your one-stop-shop.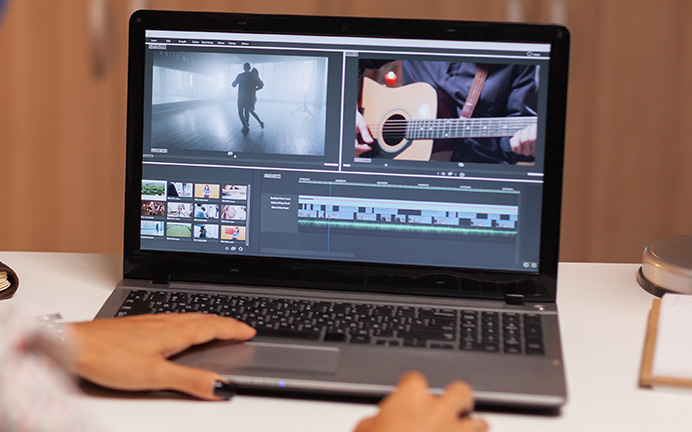 Custom in-store music
The right choice of brand music sparks emotions, and emotions create a bond. And isn't that exactly what you want? A deeper connection with your customers.
Have our DJs mix and match the perfect programming for your brand or retail formula. Furthermore, you'll get automatic daily updates, giving you the right music in the right place at the right time!
Digital Signage
There's no better way to inform, inspire, or instruct than with digital signage. It's low-threshold, dynamic, and highly manageable.
Furthermore, we can take care of every aspect on your behalf – strategy, design, content management, and even hardware supply, installation, configuration, and maintenance.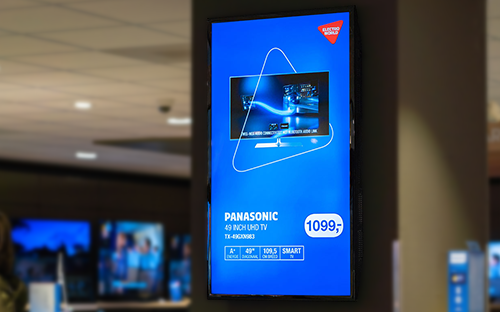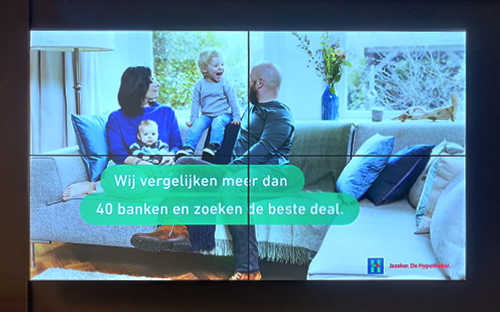 Videowalls
Nothing catches the eye quite like a videowall. Try walking past one without at least giving it a cursory glance! Impossible, right?
There are two basic rules of thumb for videowalls …
- size – the bigger, the better – it's that simple!
- content – the more creative, the better – inspire, engage, act!
What's more, video walls aren't limited to standard 16:9 aspect ratios, which means you can create your own weird and wacky layouts in every permutation and combination imaginable. Whatever it takes to captivate hearts and minds!
Digital selection guides
Help your customers or visitors find the information they're looking for more quickly and easily with touchscreen displays. Have us build you a custom touchscreen application that communicates clearly and concisely, but above all effectively and esthetically. Furthermore, touchscreen consoles can be of tremendous help to your staff aswell. While providing advice or assisting with a sale, for example.
So, why not put personal advice at your customers' fingertips – everything from product comparisons to recommendations, from descriptions to order selection. Just a series of questions and answers on a touchscreen display. It's that simple!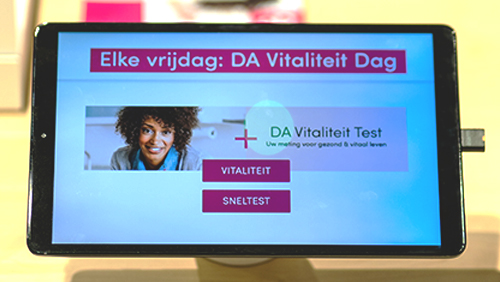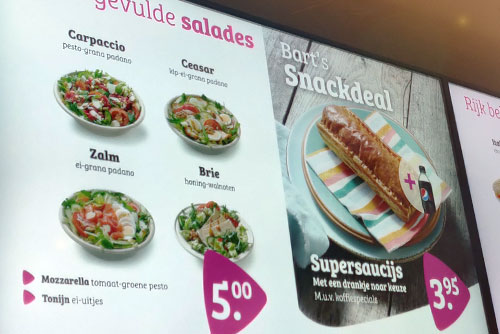 Digital menus
Digital menus add an extra dimension. And why not display light entertainment, special offers, or other appealing video content while your guests are waiting? Digital menus also give a professional, modern look & feel and certainly act as an eye-catcher in any setting.
Furthermore, you can alter your selection, prices, or special offers quickly and easily from your smartphone, tablet, or desktop.
Discover the benefits of digital menus …

adjust pricing and special offers quickly and easily
connect to your POS/till system
display meals and drinks relevant for the time of day (breakfast/lunch/dinner)
remove or replace items that have sold out
display mouth-watering photos or videos
manage content central or local
Hardware & installation
Not only can we advise you about the right equipment but we can supply, install, and maintain it, too! Furthermore, we offer a choice of all the top-name brands. After all, it's all about finding the right solution for your needs and requirements. And – if you want – having us integrate this solution into your existing infrastructure. Hardware only starts doing the heavy lifting for you once you've installed it and configured it properly. Again, no worries … you can rely fully on our expert installers. Your hardware perfectly and professionally installed!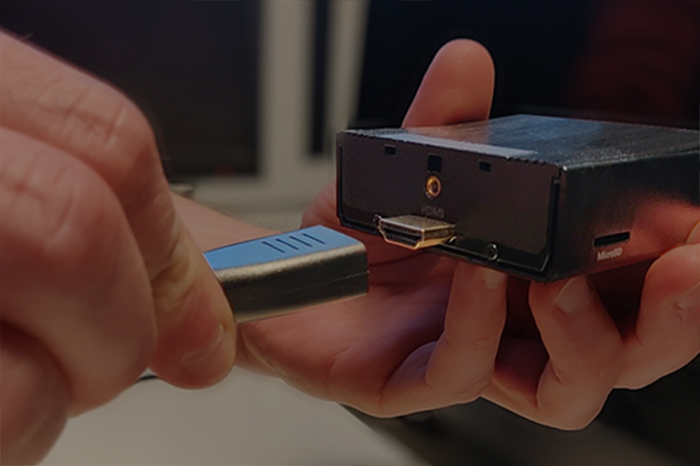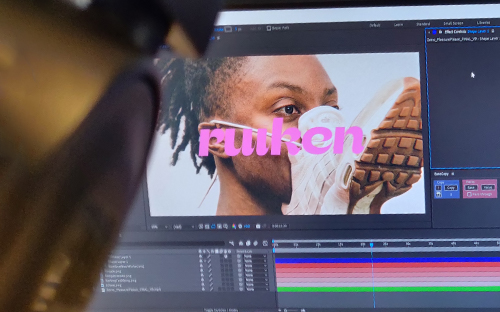 Content & creation
Content shapes experience, perception, ambience. So, why not craft your story your way? In sound and vision! Great content inspires, and we help you create your own great content with ready- and easy-to-use templates and widgets. And when you need video content for your corporate video, call on our film crew to come record on location. Or an infographic for a training video? Call on our graphic designers! And when we say 'full-service', we really do mean 'full-service' – everything from scripting to editing, from actors to music. Whatever it takes to tell your story! Our creative teams love nothing more than storytelling for brands and businesses. Except perhaps, painting a complete picture!
Engage with your audience with AV
Top brands already getting noticed with Notice …

Notice is a hotbed of creativity! Here, you'll find our core team of enthusiastic designers, video makers, and motion graphic animators crafting content that brings a smile to everyone's face.
Whenever and wherever needed, we add copywriters, AV specialists, and programmers to the mix to concoct the ultimate in content for all your needs.

Your One-stop-shop for creativity and effectiveness.
Our team creates content, produces graphic designs, and develops applications, as well as a wide range of other digital media – animations, corporate videos, training videos, ambience videos, TV commercials, and much, much more besides.
These all play a critical role in your digital signage or e-learning programs, or as standalone items.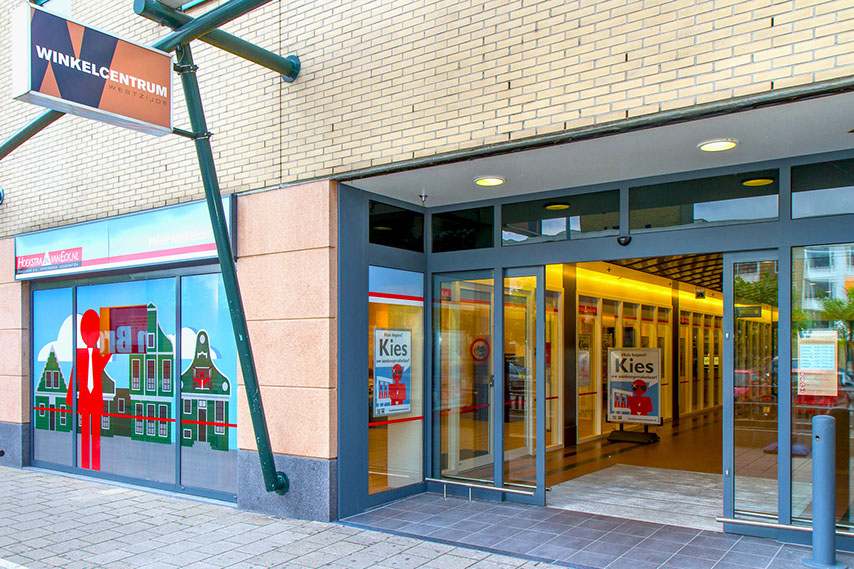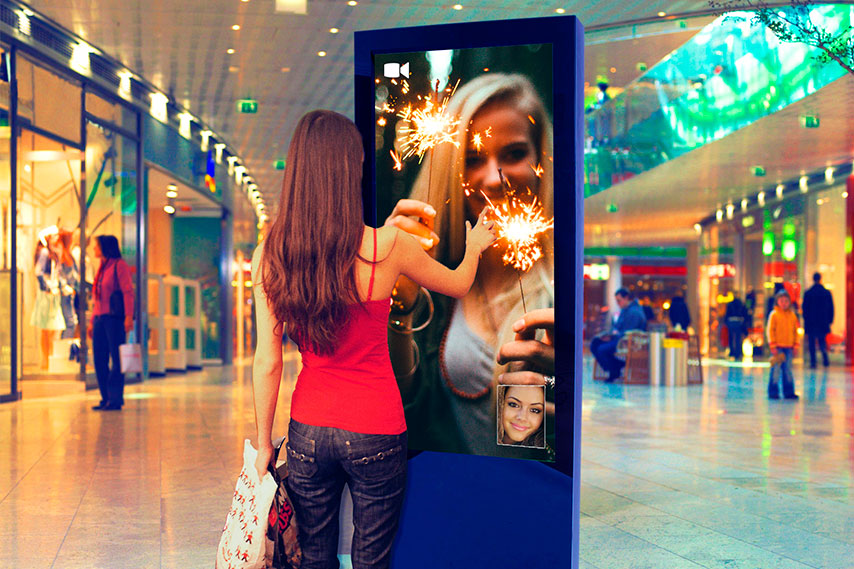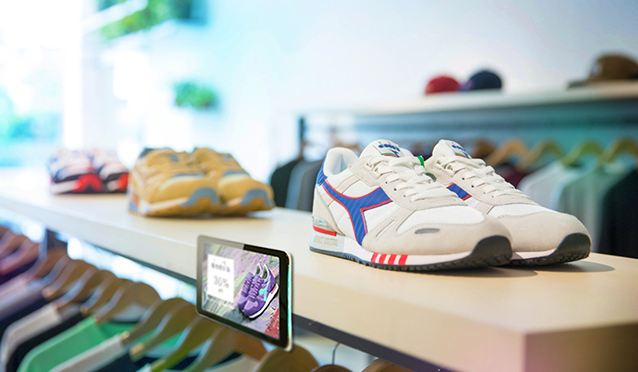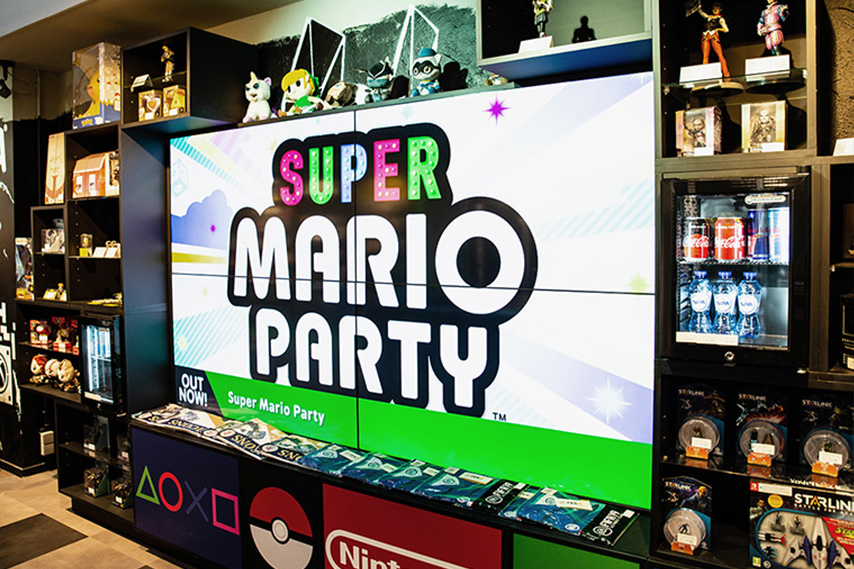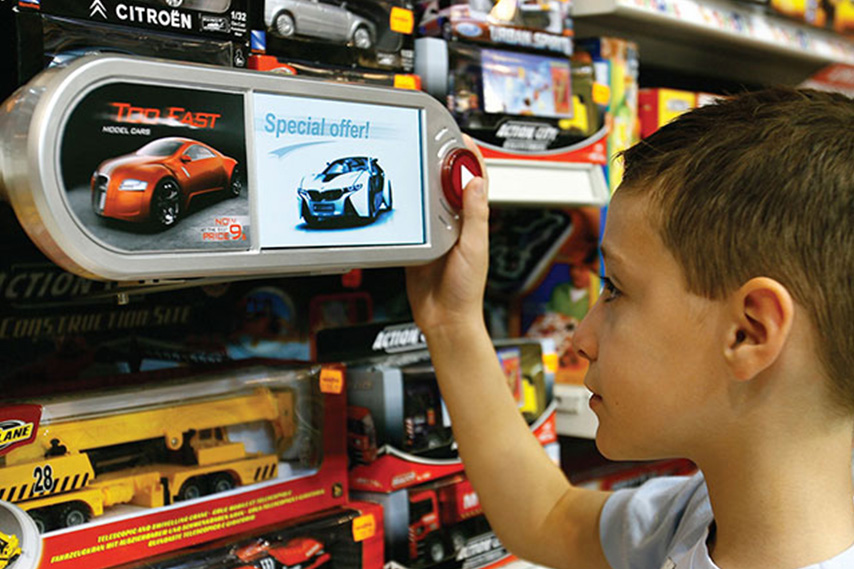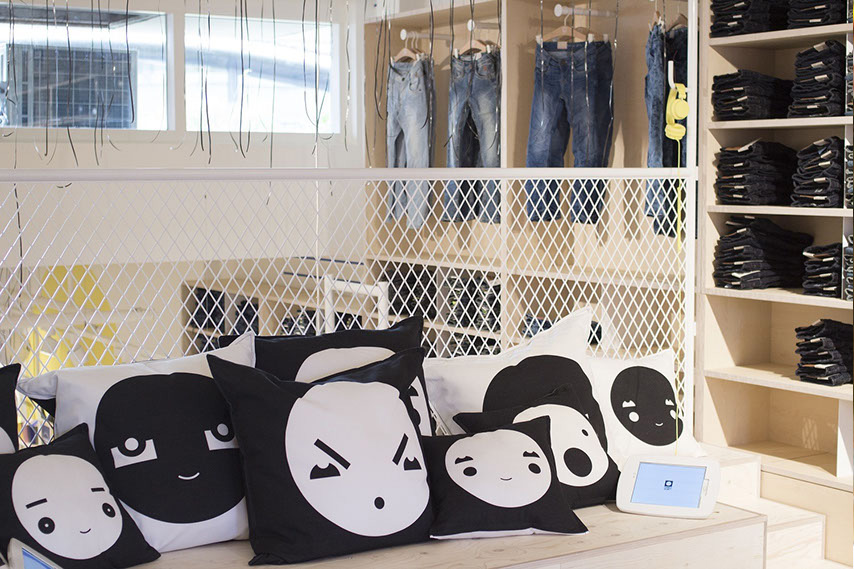 What our clients say about us ...
05/07/2021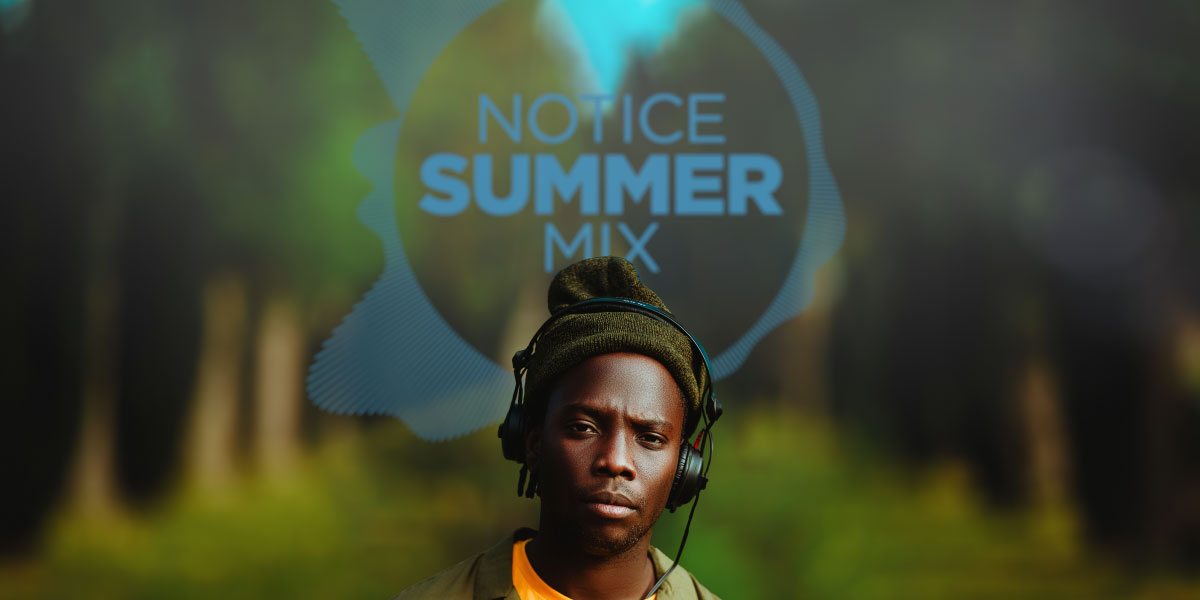 What are the ingredients for an in-store summer hit?
01/07/2021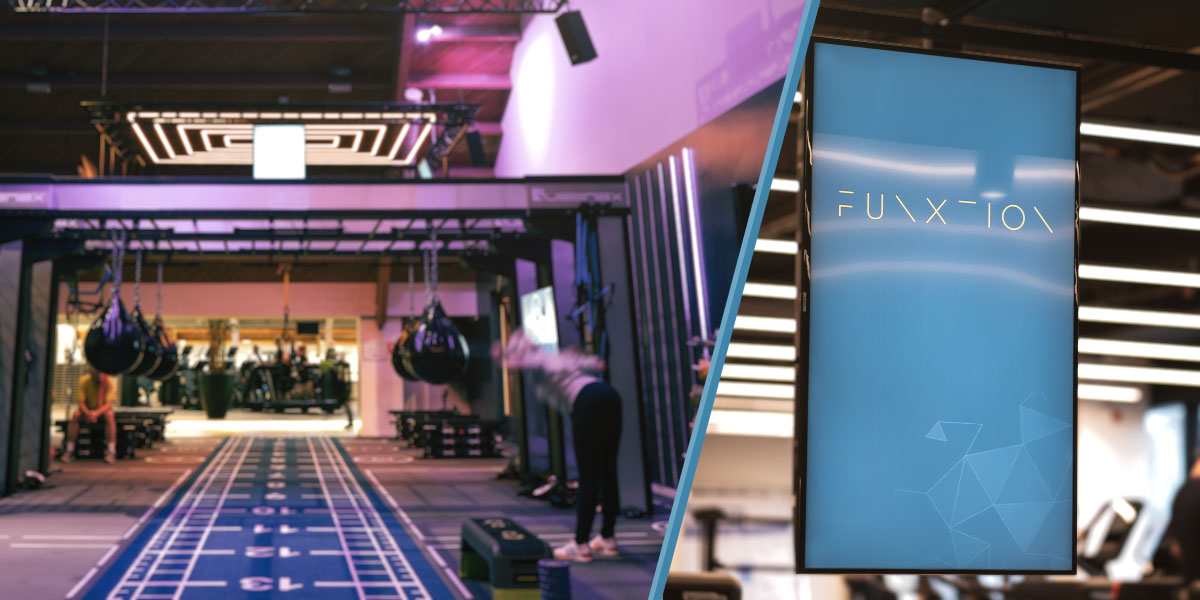 Our health & fitness clients recently received the news they'd been waiting for for so long – they could open their doors to their members once again. We've built up quite a respectable portfolio of clients in the health & fitness sector over the years.
01/07/2021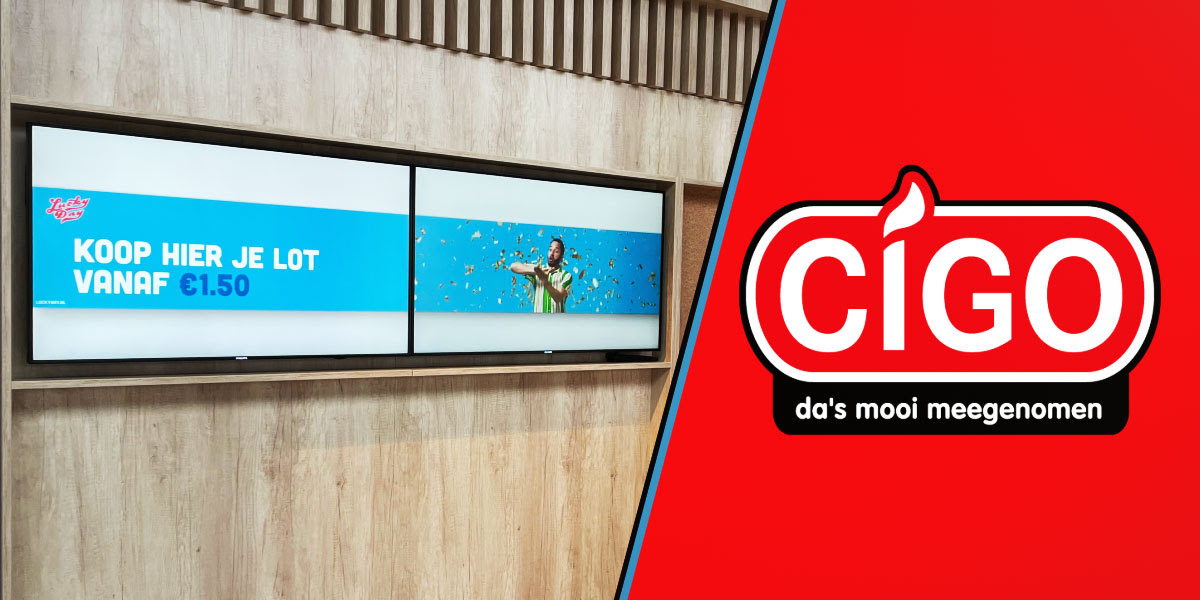 Eight screens located in various zones throughout the store allow the partners to communicate clearly and concisely with their customers
GET THE RIGHT ADVICE
Drop us a line today to find out how we can make a difference
---