Familiarize & sanitize
Make it really easy for your customers to sanitize their hands, while providing essential hygiene or other relevant information, with our digital sanitizers. The perfect way to implement the latest hygiene measures.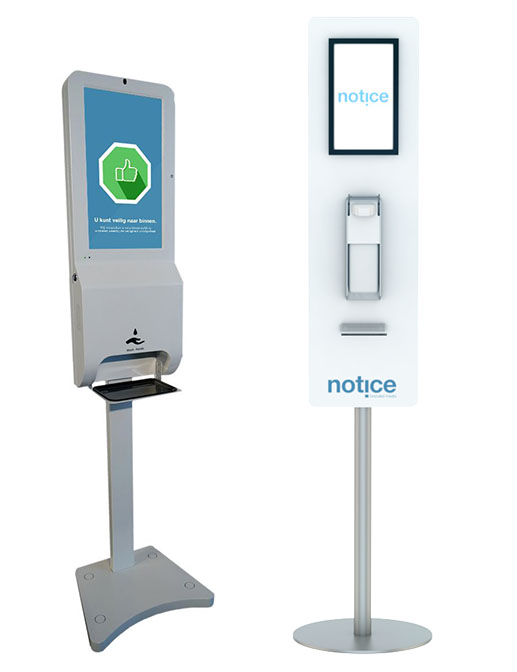 Hygiene measures
More stringent hygiene measures have become a way of life since Covid hit us in early 2020. What's more, it's important that you help your staff, visitors, guests, and customers either implement or comply with these measures.
An eye-catching console & hand sanitizer in one
Our eye-catching console and sanitizer in one is ideal for placing at the entrance to your office building, store, waiting room, or pretty much anywhere. Simple and 100% hygienic. Just hold your hands under the sensor or use the elbow pump to sanitize.
Time to familiarize and sanitize in one?

Drop us a line today to find out how we can make a difference

Remote control
The console has a clear LCD screen to display whatever content you want. You can even control and manage multiple consoles centrally and remotely using our simple-to-use content management system (CMS).
And much, much more besides …

---
Anywhere & everywhere.
Technology has become indispensable in modern-day life and enriches it in so many ways. And nowadays, digital screens play a part in almost everybody's lives.
---
Discover all the options
Get in touch
Drop us a line today to find out how we can make a difference.
Experts for any AV project of any size