The People Counter
We're living in unusual times where certain venues and other public spaces are only allowed to admit a certain number of visitors at any one time to safeguard public health and safety.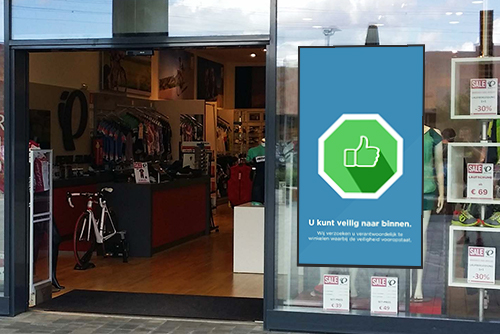 Entrance sensors
Make it quick and easy for your staff and visitors alike, and keep an accurate, up-to-date headcount by installing our latest and greatest product – the Head Counter.
A sensor at the entrances and exits to and from your store, office building, street or sports center keeps a count of all the visitors entering and leaving.
People count
You can even display the current head count on digital signage boards or other applications to inform your visitors how busy it is and/or whether they're allowed in.
We've developed a wide range of custom solutions for different situations.
The Head Counter
Ideal for staff and visitors alike
Get in touch
Drop us a line today to find out how we can make a difference
Experts for any AV project of any size