Making the right choice
Make it as easy and intuitive as possible for your customers – young and old alike – to find their way or select the most suitable product or service with one of our wayfinders or selection guides. You can choose from one of several touchscreen options, ranging from tablets to consoles.
You'll find our selection guides and wayfinders at drugstores, insurance companies, DIY stores, restaurants – you name it! And you can also connect and combine them with your other systems and services. Needless to say, we'll brainstorm with you and come up with a tailor-made or standard solution to tackle your particular challenge. What's more, we'll even take care of the hardware, software, design, installation, and servicing.
A quick example … Suppose you're having trouble sleeping and you go to your local drugstore. A selection guide asks you a series of questions and directs you to the most suitable product(s) to help you sleep.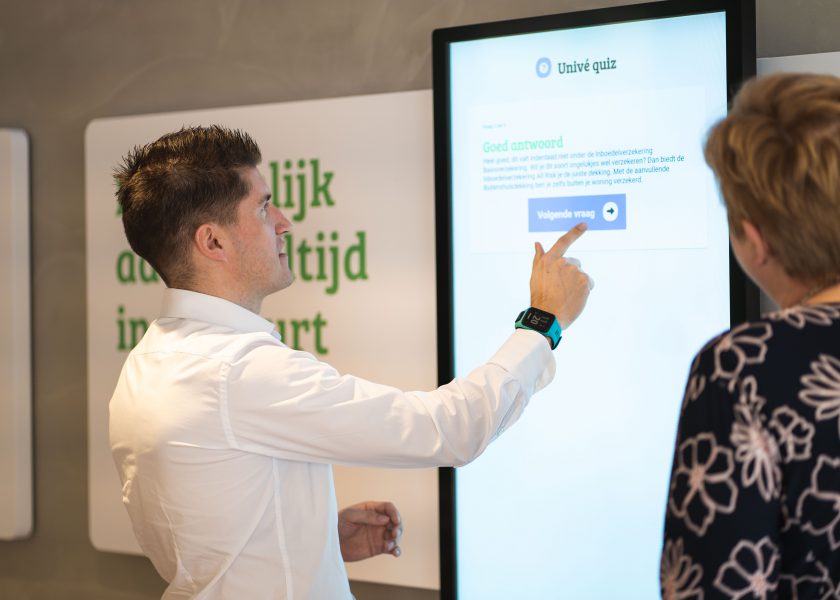 Find out how we can make a difference

Drop us a line today to find out how we can make a difference
Take a look at our case studies
Get in touch
Drop us a line today to find out how we can make a difference
Experts for any AV project of any size